08 Nov '19
COMP1720 2019 major project exhibtion
If you're around the ANU campus tomorrow (Saturday Nov 9) then come along to experience the COMP1720 Art & Interaction in New Media major project exhibition. This year's theme is listening in/listening out.
Here are the details:
date: Sat Nov 9
time: 4:30pm–6:30pm
location: HN computer labs 1.23 & 1.24 (ground floor of the Hanna Neumann building)
cost: free!
The students have been working super hard (here's a sneak peek) so come along, play with some cool interactive browser artworks and see some of the cool code/creativity/culture work going on here at the ANU.
Here's a photo from last year's exhibition just to whet your appetite.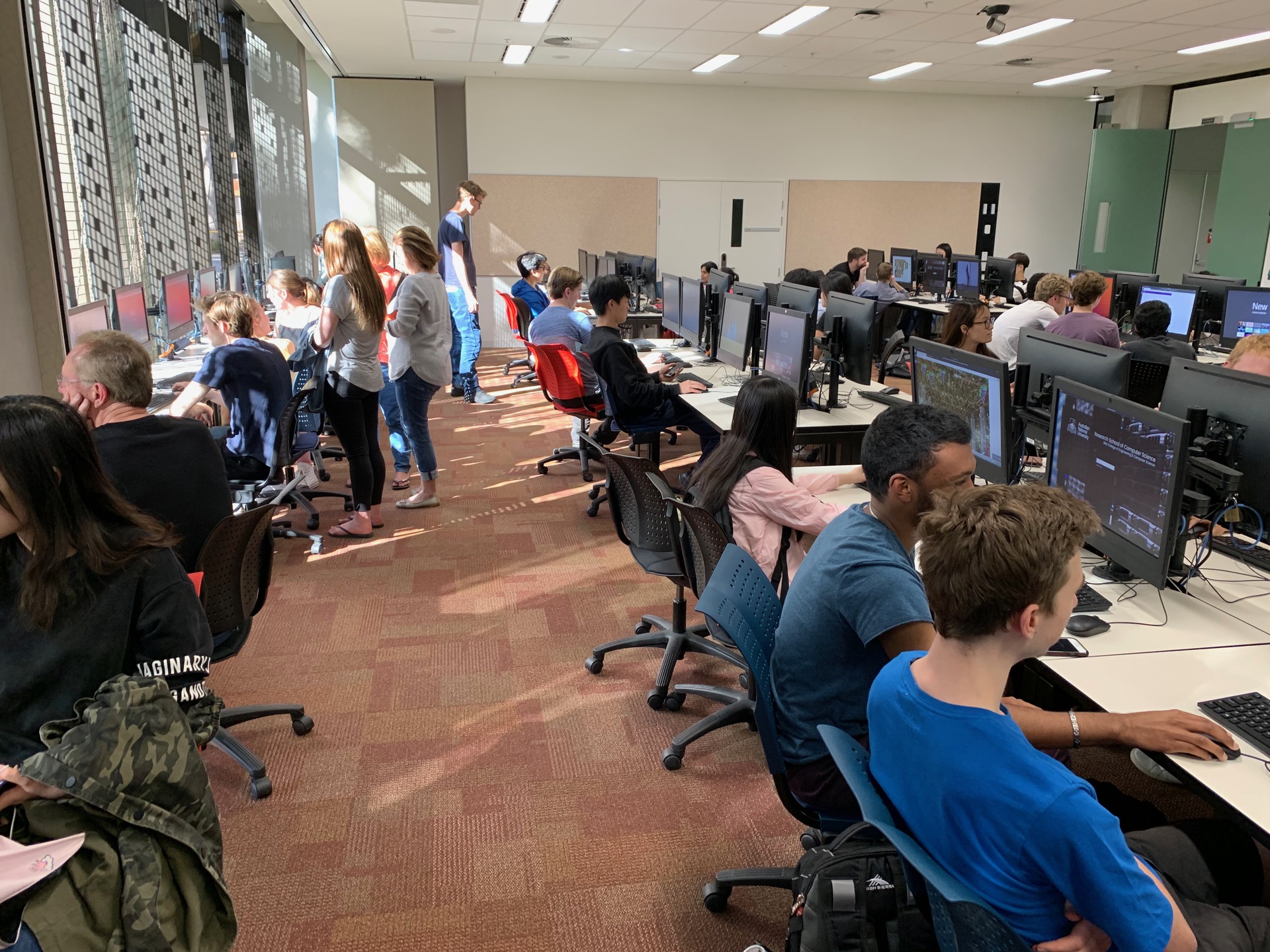 See you tomorrow 😊