25 Oct '13
Revenant Media: Theremin '75 Exhibition
That's a crowd video from the gig—not always the best viewpoint for looking at the code.
This gig has a fun backstory (from ANU Media):
To celebrate UNESCO's World Day for Audio Visual Media the ANU School of Art presents an evening of Revenant Media, two important events bringing old media back to life in a new context. In Theremin '75 a pioneering piece of Australian new media, Stanislaus Ostoja-Kotkowski's theremin of 1975, will be played again.
To celebrate, I put together a theremin-inspired livecoding set (with live visuals inspired by Stan's beautiful theremins).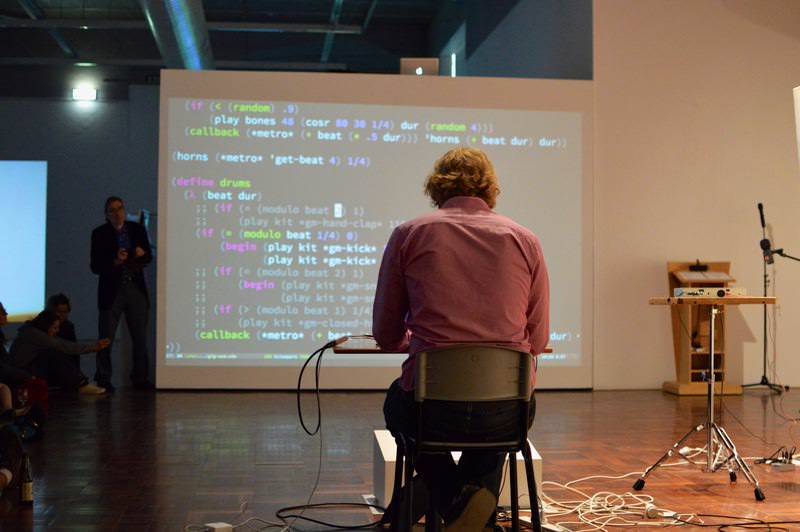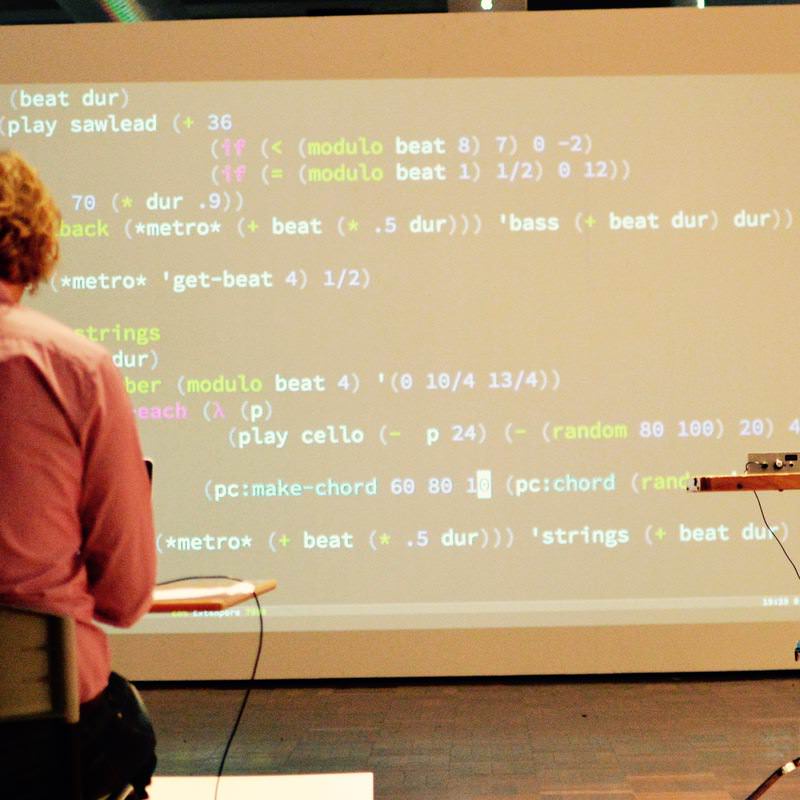 Because I wanted to show off the visuals (and the above video from the gig didn't really do that) I "re-recorded" (to the best of my ability to remember) this set a couple of days later and took a direct screencapture. You don't get the crowd (sadly) but on the upside the video & audio quality is much nicer.