26 Jan '23
Congrats Dr. Kieran Browne
Last December Kieran graduated—very exciting for all concerned.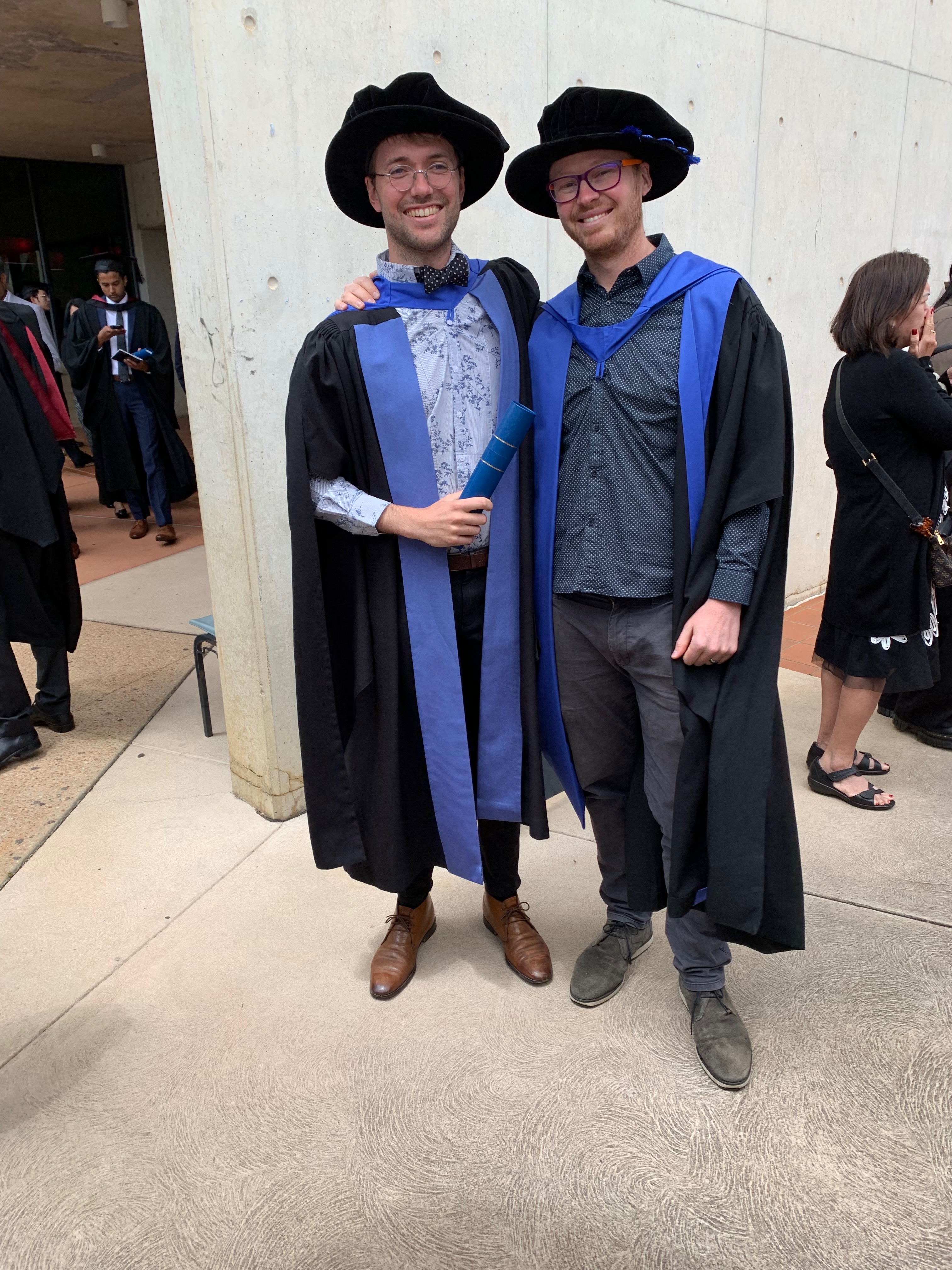 His thesis, Neurological Metaphor in Deep Learning: Issues and Alternatives, is available online through the ANU Library. It's a really interesting mix of insightful scholarship and practice-based design interventions. In other words, he has interesting things to say and he built interesting things (some of which are available online).
Here's the abstract:
Representations of deep learning—discursive, historical and diagrammatic—are structured by a neurological metaphor that overstates a likeness to the brain and disguises other ways of understanding the technology. These neurological representations muddle the crucial public debate even as deep learning is applied in high-stakes applications, particularly in institutions of social and political power. This thesis draws on historical sources and contemporary literature to trace the development and contemporary expression of the neurological metaphor in deep learning discourse; particularly with respect to the field's terminology, the telling of its history, and the drawing of its diagrams. In the manuscript and in three documented practice-based works, I propose alternative metaphors for deep learning—divination, surveillance and memory—to highlight sociotechnical concerns posed by the technology. As a highly interdisciplinary project, this thesis applies a range of methods drawn variously from digital humanities, discourse analysis, human-centred computing, visual arts and design, and deep learning itself. The traditional scholarship and practice-based aspects of the thesis are situated in contemporary debates of AI bias and interpretability, and the role of deep learning in systems of power.