11 Jun '20
LENS 2020 final gig stream tomorrow at 8pm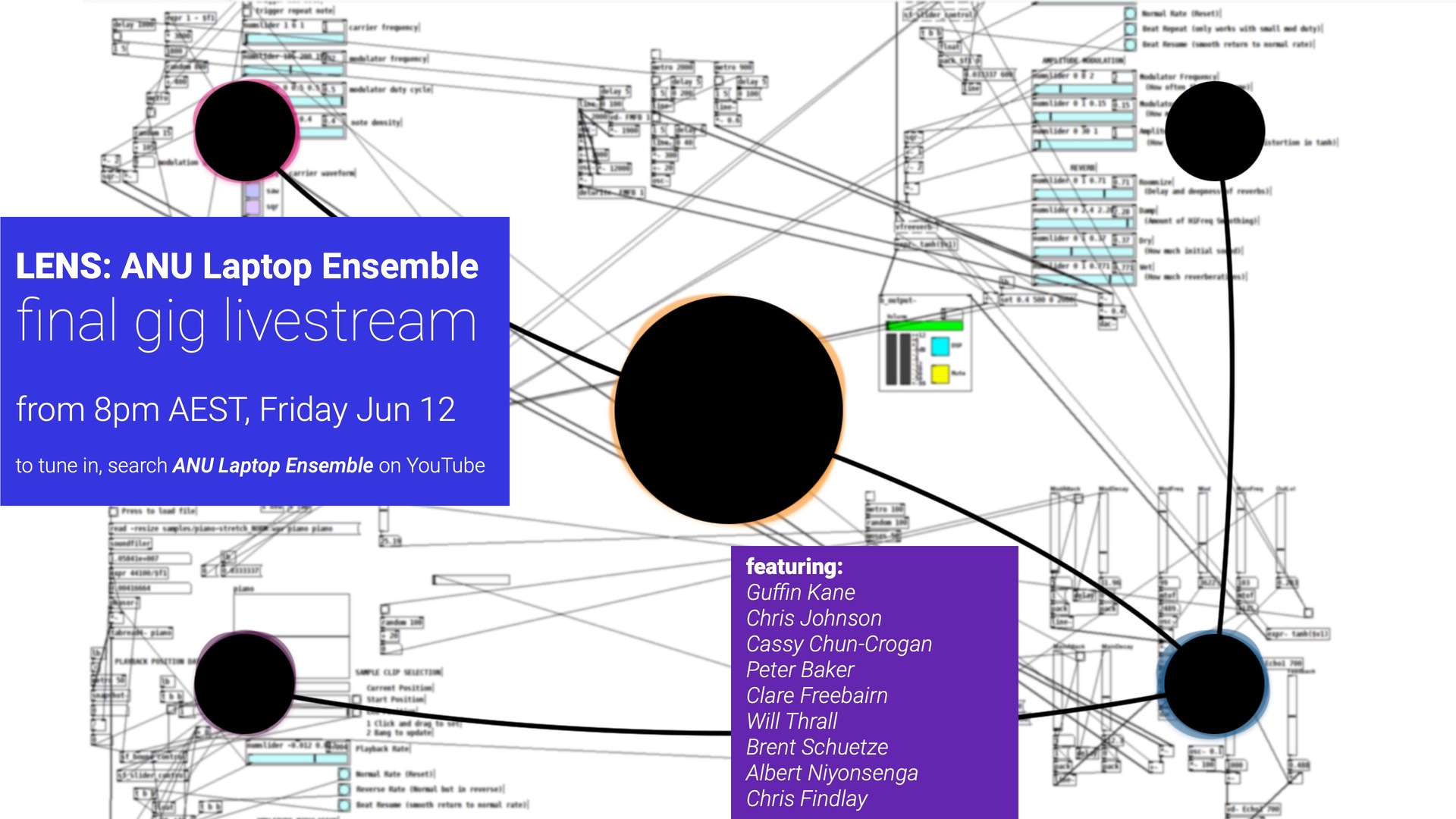 If you're stuck at home this Friday night (or if you've got a good mobile data package) then you should tune in to see the final gig from the LENS: ANU Laptop Ensemble S1 2020 cohort.
Gig details are:
Even if you miss the live event, you can still watch the video anytime. Like and subscribe!
There's also a Facebook event if you're into that sort of thing.